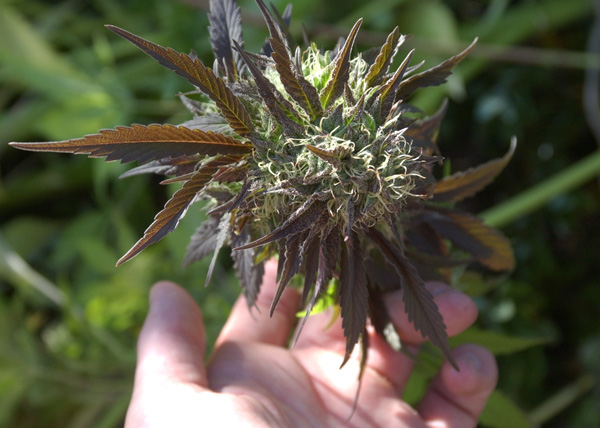 The world is watching as Colorado prepares to launch some of the first retail marijuana shops in the United States after  in the state.
News of the passing of Amendment 64 brought cheers of triumph from marijuana advocates around the world, and thousands of people suddenly had a reason to add Colorado to their list of vacation destinations.
While officials are still pounding out the legalities of how and when marijuana can be sold in and around Denver, they caution that locals, and especially visitors, need to be aware of the laws governing marijuana use and purchase, as it can vary from city to county.
Julie Postlethwait, public information officer for the Marijuana Enforcement Division of the Colorado Department of Public Health, says consumers need to be aware of the rules wherever they are.
"Be smart, know the law where you are," Postlethwait says. "Some ski resorts have declared a no tolerance policy. Using marijuana may be okay in one place, but may not be at the next place you go"
Until the new shops open in 2014, Colorado is in a holding pattern. While it is no longer illegal to possess marijuana if you're over 21, legally there is no way to purchase recreational marijuana, leaving the acquisition of if to the old school ways.
Mason Tvert played an integral part in getting Amendment 64 passed, helping gather tens of thousands of signatures through the Regulate Marijuana Like Alcohol organization.
Since the passing of Amendment 64, Tvert has joined the Marijuana Policy Project as the Director of Communications, and says although the laws may be murky right now, that shouldn't stop visitors from enjoying Colorado.
"Everyone will enjoy the same Colorado they always have, but now adults will no longer be punished just for possessing marijuana," Tvert says.
There are a few key points visitors need to know:
• Non-residents of Colorado will be able to purchase ¼ of an ounce, and it must be consumed before leaving the state.
• In most cases, it is illegal to leave the state with marijuana bought in Colorado.
• Never take a chance on consuming in public, or in your private vehicle, and, of course, providing marijuana to minors is a serious offense.