Whether you're organizing your bedroom, office, or garage, closets are an essential part of keeping things in order.… read more
Many Denver closets are crafted by innovative designers that create custom closets made to fit their clients' specific needs and living and working spaces. These closets can be tailored to accommodate entire wardrobes, clothing, shoes, office materials, and even power tools and motorcycles.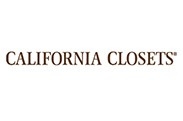 8850 Maximus Drive
Lone Tree
CO
80124
(303) 754-0415
Life is easier when your house is free of clutter. Custom storage solutions make your house more tranquil and can create an enormous sense of well being that you will carry with you the entire day.
Closets by Denver Neighborhoods