Home and Gardens in Denver
Creating your own garden in your backyard or terrace is a great way to not only bide the time, but to develop an… read more
interest in something that is genuinely beneficial to the environment and which helps you connect to the earth. Denver home garden clubs and stores provide both amateur and professional gardeners with all the tools they need to make their garden thrive year round, including seeds, plants, topping soil, fertilizer, pruning equipment, pest repellent, and even professional landscapers that can come in and help on bigger garden projects.
Denver Home and Gardens by Neighborhood
3248 South Newcombe Street
Lakewood
CO
80227
(720) 525-3565
Best service in Town! Expectations are excelled everytime!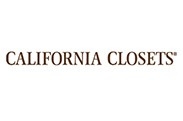 8850 Maximus Drive
Lone Tree
CO
80124
(303) 754-0415
Life is easier when your house is free of clutter. Custom storage solutions make your house more tranquil and can create an enormous sense of well being that you will carry with you the entire day.
10306 W Idaho Pl
Lakewood
CO
80232
(303) 985-9885
Professional Painting Services since 1980 Family owned & operated since 1980, GP&D Restoration serves the Lakewood and surrounding areas with interior & exterior; commercial and residential painting and surface repair services.