Health & Wellness in Denver
Denver medical facilities have helped city residents recover from illnesses and injuries and also maintain their health… read more
thanks to the enormous health care apparatus of hospitals, doctors, nurses, emergency personnel, and dozens of other organizations and departments. Though far from perfect, the city does an amazing job in keeping citizens abreast of the latest medical breakthroughs and advances which gives all hope that their health will improve no matter what their condition.
Denver Health & Wellness by Neighborhood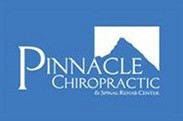 4185 Wildcat Reserve Pkwy #220
Highlands Ranch
CO
80126
(303) 683-5060
Pinnacle Chiropractic was voted BEST Chiropractor in Highlands Ranch, by Colorado Community Newspapers, 5 Years in a Row! We were also voted BEST Chiropractor in Douglas County by Douglas County Living Magazine.
8181 E. Tufts Avenue Suite 550
Denver
CO
80237
(720) 458-9697
Comprehensive Family & Cosmetic Dentistry.  Proudly serving Colorado for 43 years.