Denver Neighborhoods
Featured Neighborhoods in Denver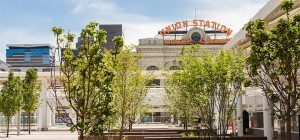 Photo by Arina Habich / Shutterstock.com Downtown boasts two distinct regions: the contemporary, window-paneled skyscrapers to the east, and the city's beloved historic district, Lower Downtown (LoDo), to the west. Nestled between Coors Field and the Pepsi Center, LoDo is Denver's prime destination for after-parties following Avalanche, Nuggets or Rockies games, or for just hanging out any night of the week. There is always an opportunity to have fun—and usually stay out too late—at one of the area's 90 bars and pubs. LoDo's red-brick buildings, many of which were constructed after an 1863 fire, are preserved in the historic state that characterizes the neighborhood. In the 1920s, LoDo was known for the Market Street red light district, and in the 1970s as a warehouse center. Now, LoDo is reputed as the ideal hub for urban living in the region.
Add your business to Denver.com
Expand your profile and reach new customers. We make it easy for visitors to find your business on Denver.com.