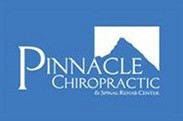 Edit
Aaron Casselman - Pinnacle Chiropractic and Spinal Rehab Center
4185 Wildcat Reserve Pkwy #220
, Highlands Ranch
, CO
80126
|
Directions
Hours:
Mon, Wed-Thu:
9:00 am - 6:00 pm
/
Tue:
10:00 am - 6:00 pm
/
Fri:
9:00 am - 12:00 pm
/
About Aaron Casselman - Pinnacle Chiropractic and Spinal Rehab Center
Pinnacle Chiropractic was voted BEST Chiropractor in Highlands Ranch, by Colorado Community Newspapers, 5 Years in a Row! We were also voted BEST Chiropractor in Douglas County by Douglas County Living Magazine.
We strive to provide the most scientifically valid and holistic treatments available today!

Call (303) 683-5060 today and set up an initial appointment and get Back to Health.

Dr. Casselman knows from firsthand experience just how valuable chiropractic work can be. He is an avid sportsman, enthusiastically participating in mountain biking, running, and skiing. All of these sports are fun and rewarding, but also took a toll on Dr. Casselman's body through a number of sports related injuries. Long before Dr. Casselman moved to Highlands Ranch, a chiropractor in Crested Butte, CO was helping him recover faster and reducing his pain better than other treatments could. After realizing how much he could help people, Dr. Casselman went back to school and began studying to become a chiropractor.
Aaron Casselman - Pinnacle Chiropractic and Spinal Rehab Center Videos