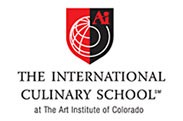 Edit
Assignments Restaurant
About Assignments Restaurant
At Assignments Restaurant in Denver, diners are given a unique opportunity to participate in the educational process as students of the Art Institute of Colorado's International Culinary School learn to become masters of their craft.
Aptly named, this student-run restaurant is a place where the students dive headfirst into the restaurant business. Creating the real-time sense of urgency that occurs in restaurants, students learn exactly what it feels like to be on the three key sides of restaurant dining: cooking, serving and cleaning.

The Marriage of Education and Fine Dining

Under the watchful eye of professional chefs, students of the International Culinary School in Denver prepare varied meals of a gourmet persuasion for patrons to enjoy. One of the highlights of dining at this Denver restaurant is the ability to watch the culinary students in action. In fact, the most sought-after tables are those closest to the large exhibition-style kitchen.

The worldly menu at Assignments Restaurant changes frequently to familiarize the International Culinary School students with the preparation of regional and international fare, including dishes from Contemporary American, Italian, Greek and French cuisine. Menus have included diverse items like blue crab cakes with picante mayonnaise, chilled cantaloupe soup, watercress salad with roasted shallot vinaigrette, grilled swordfish with sun dried tomato & pine nut butter, rack of lamb and grilled Asian-marinated duck breast.

Popular and Affordable Dining in Denver

Located in Central Denver in the Inter Plaza Collection, Assignments Restaurant in Denver's culinary school is near a variety of major businesses, such as the Denver Design Center, making it a popular lunchtime destination. As evening comes on and the students switch to the dinner menu, this restaurant welcomes droves of locals who crowd in to enjoy the affordable prices and gourmet-quality food.

The International Culinary School

The Art Institute of Colorado's International Culinary School is an accomplished institution offering future chefs a degree in Culinary Arts. At this cooking school in Denver, students learn from highly talented chefs in the professional grade kitchens, studying each aspect of the art from basic cooking and nutrition to food selection and presentation. They also train in specialty areas, including pastries, deserts and food and wine pairing. Assignments Restaurant at the Art Institute of Colorado offers a winning situation for both the students and the restaurant patrons – the students get hands on experience with practicing their craft, and patrons can enjoy delicious, inexpensive cuisine from the talented burgeoning chefs.