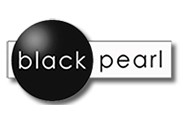 Edit
Black Pearl Restaurant
Hours:
Mon-Sat:
11:30 am - 2:00 pm
/
Sun:
10:00 am - 3:00 pm
/
About Black Pearl Restaurant
American. Frequented by neighborhood crowds and the hipster set, Denver's Black Pearl may be the cutting edge of fine dining in the mile-high city, with such amenities as a year-round raw bar, importing oysters from around the country...
Contemporary American Cuisine. Black Pearl's menu is focused on using fresh, locally produced ingredients that deliver a fullness of flavor which can only come from foods produced and prepared in a conscientious way.
Articles mentioning Black Pearl Restaurant
After the eggs are found, and before starting on those chocolate bunnies, head out to some of Denver's best Easter brunch spots to enjoy time with family and friends. There are plenty of options, from fine dining to a meal with the Easter Bunny himself. Find more dining options with the Denver.com Restaurants Directory.

Denver's light rail and bus system offers a variety of options to access attractions, restaurants and nightlife in Denver. Here are some of our top picks for the light rail E Line.
Explore Nearby
1

2300 S. Logan St.

2

1445 South Pearl Street

3

660 E Iliff Ave