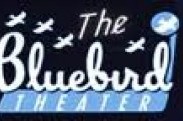 About Bluebird Theater
The Bluebird Theater was built in 1913 and originally named after the prominent Denver grocer and druggist, John Thompson. The theater was renamed in 1922 and became an important part of the community. The theater was also initially a movie house and went
The historic Bluebird Theater is one of Denver's most loved live-music venues, hosting nearly 250 groundbreaking, up-and-coming, and local acts each year. Considered a community anchor, the Colfax on the Hill neighborhood association lovingly calls the surrounding neighborhood The Bluebird District. Opened in 1914 and originally named after John Thompson, prominent Denver grocer and druggist, the theater was Denver's first theater designed specifically for screening films. It became the Bluebird Theater in 1922 under the ownership of Denver movie mogul Harry Huffman. In 1994, the Bluebird was restored and transformed into a mecca for local and up-and-coming acts traveling through Denver. The theater is listed on the National Register of Historic Places and is recognized for its architecture, statues, sound, and intimacy. It features tiered flooring and a balcony overlooking the room. In 2006, AEG Live Rocky Mountains began operating the Bluebird, making significant upgrades to the stage, lights, and overall sound quality.
Articles mentioning Bluebird Theater
Bassist Keith Moseley, a founding member of the Boulder-based band The String Cheese Incidend, also holds down the low end for a few side projects.

Falling somewhere (visually speaking) between a young version of Jerry Garcia and Slash from Guns N Roses, Michael "Weeze" Dawald has a talent for bringing together the old and the new and making it sound great with his Denver-based power trio We's Us.