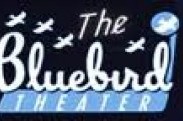 Bluebird Theater
3317 E Colfax Ave
, Denver
, CO
80206
(303) 322-2308
The Bluebird Theater was built in 1913 and originally named after the prominent Denver grocer and druggist, John Thompson. The theater was renamed in 1922 and became an important part of the community. The theater was also initially a movie house and went
This business listing needs your help!
Have you been to Bluebird Theater or know the owner?
Help contribute content about this business.
What are their hours of operation?
What makes this business unique and worth writing about?
What products or services do they sell?
Videos from Bluebird Theater
Add Video
Articles Mentioning Bluebird Theater
Bassist Keith Moseley, a founding member of the Boulder-based band The String Cheese Incidend, also holds down the low end for a few side projects.

Falling somewhere (visually speaking) between a young version of Jerry Garcia and Slash from Guns N Roses, Michael "Weeze" Dawald has a talent for bringing together the old and the new and making it sound great with his Denver-based power trio We's Us.