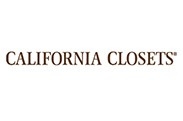 Edit
California Closets
8850 Maximus Drive
, Lone Tree
, CO
80124
|
Directions
Hours:
Mon-Fri:
10:00 am - 5:00 pm
/
Sat:
10:00 am - 3:00 pm
/
About California Closets
Life is easier when your house is free of clutter. Custom storage solutions make your house more tranquil and can create an enormous sense of well being that you will carry with you the entire day.
California Closets Denver is the Denver area's leader in designing and installing high quality custom closet, home office, garage, kitchen storage, mud room, craft room, wall bed, entertainment center and all other home/commercial custom storage solutions.

California Closets Denver has been not only meeting but exceeding expectations of Denver area residents since 1983 with unrivalled customer service and the highest quality custom closet solutions.

As a local operation, we have a unique familiarity with the lifestyles, wants and needs of Coloradans and one of our biggest assets at California Closets Denver is our expert staff.

Our designers have an unrivalled reputation for creating stunning custom closet designs and take a lot of joy in helping our clients find the perfect solution for their unique storage challenges. Not only do they make the design process quick and painless for our clients, but they make it enjoyable, as well. At California Closets Denver, we are champions of what matters most to our customers – their desire for comfort, control, convenience, and connection.
California Closets Videos