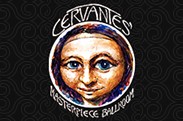 Cervantes Masterpiece Ballroom
2637 Welton St
, Denver
, CO
80205
(303) 297-1772
Be sure to add Cervantes Masterpiece as your friend! Or check www.CervantesMasterpiece.com for upcoming events!
Cervantes' Masterpiece

Cervantes' Masterpiece Ballroom Audio Specs:
Mains – 8 Meyer Mica – 4 Per Side
Subs – 5 Meyer Sound 700-P
FOH Console – Midas Heritage 3000 Console
Meyer Galileo 616
Ashley Stereo 31-Band Graphic Equalizer
4 2ch. DBX 166XL Comp/Gate/Limiter
2 DBX 160A Compressor
1 DBX 1046 4ch. Compressor/Limiter
1 T.C. Electronic M-One Reverb
1 T.C. Electronic D2 Delay

Monitors:
Monitor Console Soundcraft Spirit 32×12
Monitors – 5 Meyer UM1's w/ a MattBrown B&C "Special Edition" Mod / 2 Meyer UM1-P Self Powered
Monitor Eq's – 7 DBX Assorted (7 Monitor Mixes)

Cervantes' Other Side

Cervantes' Other Side Audio Specs:
Venue SC48 Digitial Console
Mains – 6 D&B Audiotechnik Qi1 Loudspeaker
Subs – 2 D&B Audiotechnik J-SUB Loudspeaker
2 D&B E12 Loudspeaker
4 D12 Amplifier
1 D6 Amplifier
1 D&B R1 System Control
3 Ashley eq's
2 dbx eq's
Monitors run from FOH:
4 Monitors Sends (the 4 prefade aux's)
6 EAW 12" Micro Wedge Passive Monitors
2 EAW 15" Micro Wedge Passive Monitors
1 Lexicon Dual FX unit
6 Dbx Compressors
4 channel Beringer Gates
Lighting Specs:
4 studio spot 250s on upstage truss
2 studio spot 250s on deck upstage
1 projectors and 1 screens
1 Avolite Pearl console for moving lights
1 n.s.i console for par can rig
12k conventional par 56 cans on upstage
12k conventional par 56 cans on dwnstage
1 DF-50 hazer
Videos from Cervantes Masterpiece Ballroom
Add Video
Articles Mentioning Cervantes Masterpiece Ballroom
Falling somewhere (visually speaking) between a young version of Jerry Garcia and Slash from Guns N Roses, Michael "Weeze" Dawald has a talent for bringing together the old and the new and making it sound great with his Denver-based power trio We's Us.