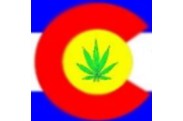 Edit
Colorado Highlife Tours
Solar Ridge Drive
, Colorado Springs
, CO
80917
|
Directions
About Colorado Highlife Tours
At Colorado Highlife Tours we know your free time and activities are important. We are here to cater to our national and international clients.
We offer a fun and relaxing tour of our cannabis industry.
We will take you to the best retail stores to see and purchace the wide variety of cannabis and edibles our local growers and infusers have to offer.
We will transport you to our exclusive private clubs** to dab or vape with friends. Our tours also take you to explore the attractions Colorado has to offer. Night clubs, skiing, hiking,shopping & sight seeing. We can do it all for you.
We offer 420 friendly transportation to and from your event.
Shed the stress and worry of everyday life and enjoy a fantastic, fun and safe time here in Colorado Springs and Denver.
Articles mentioning Colorado Highlife Tours
With the passing of Amendment 64 and 2014 marking the first year for retail recreational marijuana sales for Colorado, visitors have an added reason to plan a vacation along the Front Range—marijuana tours.

420-friendly travelers are flocking to Denver to take advantage of recently relaxed laws where anyone over the age of 21 years old can buy marijuana for recreational use.
Colorado Highlife Tours Videos