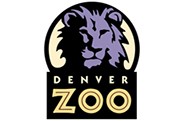 About Denver Zoo
One of Denver's Favorite Family Attractions!
Started in 1896 with one small parcel of land and one very mischievous little orphaned black bear named Billy Bryan, the Denver Zoo has evolved into a striking 80-acre wonderland in the beautiful City Park. Now home to nearly 4,000 animals from over 700 species, the Denver Zoo is one of the most popular zoos in the United States.

The Denver Zoo features dozens of different areas to explore. Traditional animals like giraffes, zebras, bighorn sheep, lions, tigers and bears can all be spotted in meticulous recreations of their natural habitats. Guests can spend time observing brilliantly colored lorikeets as they fly around in their lush setting, or vibrant queen angelfish swimming around with exotic turtles and other marine fish in a 2,250-gallon cerulean blue pool. The Denver Zoo also features a variety of special exhibits open at various points throughout the year, such as Primate Panorama, a 7-acre facility that's home to social monkeys and apes, or Tropical Discovery, an indoor rainforest complete with darkened caves, ruins, tropical river banks and the world's largest Komodo dragon habitat. From the endangered red panda to the unique and slender gerenuk to the rare, oddly painted okapi, there's no shortage of beautiful (and strange) creatures for visitors to enjoy in this miraculous setting.

One of the most unique features of the Denver Zoo is the diversity in activities offered. Visitors can spend the day wondering through flawless recreations of rainforests or Central West African villages observing not only how the animals might exist in these conditions, but also the influences of coexisting with humans. There's a giant carousel for children and adults to enjoy, pathways that wind through tundra wildflowers and arctic willows, gazebos for picnics, tunnels that allow underwater viewing of giant bears splashing around, and pachyderm habitats where guests can learn from the keepers about the daily routines of Asian elephants and how they've adapted to this new world.

The Denver Zoo offers hundreds of exciting events throughout the year. These events range from lectures given by prestigious doctors to holiday barbecues to animal previews to wine and food festivals. Additionally, interactive events, special shows and animal demonstrations take place on a daily basis. Visit our calendar of events for a list of what's going on at the Denver Zoo.

For anyone who can't get enough of the excitement, the Denver Zoo offers a membership program. A fantastic value for families or frequent visitors, the membership pays for itself in three visits. Members can look forward to discounts in the gift shops and restaurants, free publications, discounted admission to special events and discounts on classes and lectures. Also, members will enjoy exclusive events throughout the year, such as ice cream socials, early morning and evening walks, picnics and monthly breakfasts.
Articles mentioning Denver Zoo
The holiday season in Denver is best described in song: "A beautiful sight, we're happy tonight, walking in a winter wonderland." Despite the chill in the air as the temperature drops and the snow starts falling, there are many fun and festive holiday events in Denver.
Denver Zoo Videos