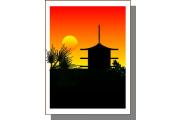 Hours:
Mon-Fri:
9:00 am - 5:00 pm
/
About Enger Architecture
Enger Architecture was founded in 1996 by Architect Greg Enger located in Parker, CO. We specialize in award winning Custom Residential, Remodel, Historical and Light Commercial design.
Enger Architecture is built on the principles of designing quality projects while providing reliable service, experience, value and common sense design with respect towards the client, site and community. Our diversified design style continues to grow by following trends, improving our standard practice, and listening to our client. Our unique service has established our place in the Colorado market. This allows us to make a distinctive and substantial impact for our clients. We understand the importance of trust our clients place in us as well as our responsibility to represent their best interest.