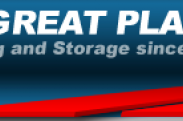 Edit
Great Plains Moving And Storage
(303) 974-4176 ext. 17069
Hours:
Mon-Fri:
8:00 am - 5:00 pm
/
About Great Plains Moving And Storage
Whether your move is local, interstate or international, Great Plains Moving & Storage strives to make your relocation an enjoyable and stress free experience.
You've got enough to worry about when it comes to your Denver move, so let Great Plains Moving & Storage do the heavy lifting. We provide Denver residential moving and storage services to individuals, families, and corporate employees, as well as commercial moving and specialized transport. We provide service for local moving, interstate, and international moves. With over 100 years of experience, Great Plains Moving & Storage is an expert when it comes to securely transporting your belongings. We provide the highest quality moving and relocation services in Colorado and throughout our North American Van Lines System.