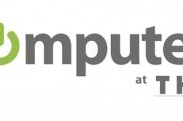 Edit
Icomputer Cherry Creek At Thrive
201 Milwaukee Street, Suite 201
, Denver
, CO
80206
|
Directions
Hours:
Mon-Fri:
9:00 am - 6:00 pm
/
About Icomputer Cherry Creek At Thrive
Mac and PC Computer Repair and IT Support Services
iComputer is a Denver, CO-based computer repair and IT services business. We provide hardware, software, and IT support for Mac and Windows platforms that keep your technological assets effective. Our certified technicians provide expert network support honed by more than 25 years of combined experience serving customers throughout the Metro Denver area—from large and small commercial businesses, to support for high security government projects and non-profit organizations.

Our mission is to exceed customer expectations for technical service, support and development by providing customized technology solutions that are cost effective. Further, we tailor workflow processes to the unique needs of our client/s. iComputer is dedicated to achieving 100% client satisfaction through transparency, open communication and quick response times. We strive to meet client needs, and when possible, pinpoint low-level technical issues before they become "major".
Icomputer Cherry Creek At Thrive Videos