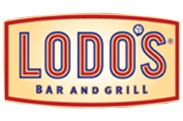 Edit
Lodos Bar and Grill
8545 S Quebec St
, Highlands Ranch
, CO
80130
|
Directions
Hours:
Mon-Sun:
11:00 am - 12:00 am
/
About Lodos Bar and Grill
A fun bar / restaurant, mixing great food with the nightlife, bar scene. Meet friends and make new ones. Happy Hour is daily from 3pm - 7pm.
The banquet room is a great place to celebrate a birthday, or have an event.