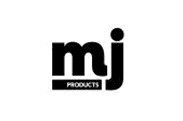 Edit
Maryjane Entertainment
Serving the Denver Area
, Denver
, CO
80202
|
Directions
About Maryjane Entertainment
Do you consider yourself a connoisseur of high-grade cannabis? Whether you're a pro-smoker with Michael Phelps' lung capacity or just a good ol' fashioned stoner, the Up In Smoke Tour is just the right fit for you!
We'll pick you up, from your downtown hotel in one of our limousines or party buses, and whisk you around the city. Use the MaryJane discount when you visit a couple of recreational dispensaries, an active grow facility and a local head shop Purple Haze. We know you'll get the munchies, so we'll provide a sumptuous spread of refreshments for you to enjoy.
Articles mentioning Maryjane Entertainment
With the passing of Amendment 64 and 2014 marking the first year for retail recreational marijuana sales for Colorado, visitors have an added reason to plan a vacation along the Front Range—marijuana tours.
Maryjane Entertainment Videos