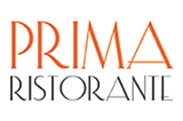 About Prima Ristorante
Hip and Stylish Dining at Downtown Denver's Hotel Teatro. Nationally acclaimed chef Kevin Taylor's latest Denver concept serves up Contemporary Italian cuisine with fresh modern takes on Italian classics: homemade pastas, antipasti and carpaccio.
Located on the first floor of Hotel Teatro in the bustling heart of downtown Denver, Prima Ristorante is a true slice of Italy with a panache that can bring even the busiest of big city people to a total standstill. Nationally acclaimed chef, Kevin Taylor, has used his vast knowledge of world flavors to add fresh modern accents to traditional Italian cuisine while still honoring the region's classic culinary style.

Romantic Flavors for Every Palate

At any time of day, patrons can experience rich flavors designed to transport them from Denver to Italy, even if only for a moment. Alongside classic breakfast fare, Prima Ristorante pampers guests with gourmet dishes like the Spinach, Mushroom and Ricotta Omelet or Prosciutto, Poached Eggs and Parmesan Roasted Asparagus with Cibatta. For a midday repast or an evening feast, Kevin Taylor offers a menu rich in variety. Mouthwatering appetizers like Soft Polenta, Carpaccio and Poached Pear Salad pave the way for decadent homemade pasta dishes, such as Butternut Squash Ravioli with Fried Sage, Macaroni with Shrimp and Potato Gnocchi with Braised Rabbit. A menu of secondary courses, available for dinner only, offers timeless delicacies like Roasted Halibut, Seared Tuna, Chicken Paillard and Roman-style Veal.

In the tradition of Italy, a region that honors the grapes from the vine as much as life itself, Prima Ristorante offers a vast selection of wines from all over the world. The wine list offers over 800 vintages to choose from, and the knowledgeable staff is available at all times to help in selecting the wine that best pairs with any meal.

Elegant European Surroundings

Only the atmosphere in which it is served equals the distinguished cuisine of Prima Ristorante. In the alluring style of an Italian café, this sophisticated bistro boasts beautiful furnishings, contemporary Italian artwork, 18-foot ceilings and a rich cherry wood and granite bar. As the sunlight spills in through the magnificent windows, the textured, amber colored walls take on the appearance of honey and call to mind images of distant Tuscan villas. The main dining room is always buzzing with friendly faces and chatting patrons, while the elegant mezzanine level is perfect for more intimate dining. Private parties seeking an elite space for secluded events can also reserve the wine cellar, where the stone walls and pristine décor will add a charming, old-world European ambiance to any affair.