Vacation Rentals in Denver Suburbs
1
1020 15th Street
Denver
CO
80202
The location was fantastic - very near to the Colorado Convention Certer. This is not a traditional hotel, and rooms are actually apartments... Be sure to call at least a day in advance to ensure your room key will be available for pickup!
2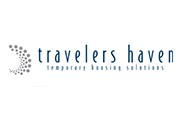 425 S. Cherry St. Suite #840
Denver
CO
80206
(303) 816-8972
Are you looking for short term furnished housing in the Denver area? Our company specializes in Are your a business person seeking corporate housing in Denver? Perhaps a family looking for a nice furnished vacation rental?