I wasn't entirely sure what to expect when I first decided to move to Denver. We first visited for our anniversary last August. By September, my husband had acquired a job here. I made it down by November, and the rest, as they say, is history. Denver is slowly but surely beginning to feel like home.We have a comfortable apartment in the center of town. My son attends a preschool just two blocks away where he is thriving. He and I also hit the local library once a week (which is one of the best I've ever encountered). I've learned to navigate the roads, local grocery stores, and restaurants. I've event met a number of friendly folks (though still working on branching out more). But seeing as this is a feminist lifestyle blog, I figure I should let y'all know the reasons why you, as feminists, should also move to Denver. And believe me, there are plenty.
IT'S INCREDIBLY POLITICALLY ACTIVE

Back in Miami, you'd rarely get more than 50-100 heads at a protest. I'm partly to blame for that since my last action in Miami was protesting GW Bush's commencement speech at Miami-Dade College in the early aughts. It was difficult to get folks motivated (and organized). Miami is incredibly spread out and the traffic there makes Denver's look like a cakewalk by comparison.
Shortly after my move to Denver, though, I became much more politically active. Denver is much smaller than Miami, so it's easier to travel around and get to actions. I've attended postcard writing actions, various protests and huddles, created my own Central Colorado Activist Calendargroup on Facebook, befriended several local activists, made regular calls to my senators, and then-some. And I don't plan on stopping now given the current political climate. Basically, it's much less lonely to be a politically-minded feminist here.
MEANING IT'S NOT TOO HARD TO MEET OTHER FEMINISTS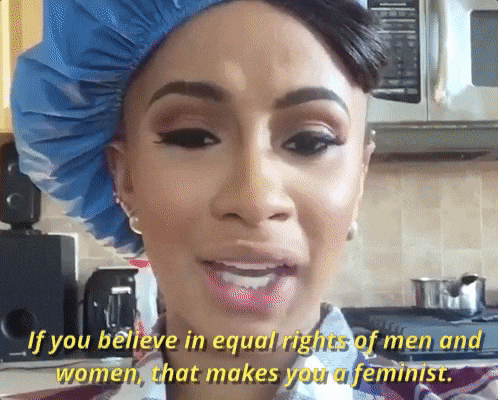 It's difficult for me as a work-at-home mother to meet many people since my life is frequently divided between writing articles and caring for my home and son. However, thanks to the power of the internet, I've been able to find a number of local feminist friends. Even in my most sociable days in Miami, though, it was rare for me to find any or many who would label themselves as such. It's pretty encouraging to find so many progressives near me. So yes, if you want to meet more feminists (and social justice-minded folks in general), move to Denver.
FOR A MAJOR CITY, IT'S STILL ON THE AFFORDABLE SIDE

Denver has often been voted among the best places to live in the U.S.thanks to low unemployment rates, higher wages, and better academic testing scores. And while I understand that many folks who have lived here all or most of their lives are upset at the rising cost of living in their city, it doesn't negate the face that Denver is still a great place to live in comparison to other places.
If you look at the cost of living and median income of other major cities like San Francisco (where cost of living is 64% higher than the national average) and New York City (where housing is 217% more expensive than the national average), Denver is actually doing pretty well given the times. Yet it is able to remain a major city and offer its inhabitants plenty of upsides in somewhat affordable housing (according to Numbeo, Denver rents are 15.09% cheaper than my hometown of Miami), cultural experiences, and of course, nature. While some locals might disagree, I think this is an excellent reason to move to Denver.
THE WEATHER IS INTERESTING AND ALLOWS FOR A VARIETY OF FEMINIST PURSUITS

Before moving here, I assumed the four seasons were fairly set in stone. We came down in September and I worried that I would become a popsicle from November through March. But while we have had cold days (and colder nights) on occasion, I've also had the chance to don t-shirts in January. Denver weather is much more unpredictable than any other I've encountered. It has some similarities to Miami's wet season in that it can be warm and sunny one minute and in a a heavy downpour the next, except here instead of torrential thunderstorms, it's snow. Since arriving, we've mostly had days in the 40s-60s and nights in the 20s-30s. We've experienced two snow storms, and a handful of nights that dipped into the teens.
So what does this have to do with feminism, exactly? Well, if you're a feminist who enjoys a sunny day of hiking, there's times for that. But if you're the sort who rather host a stitch-n-bitch or a zine-making workshop on a snowy day, that's also possible. Denver makes it possible to be a feminist runner, feminist mountain climber, feminist white water rafter, or one who builds awesome feminist snow people (say, a la Gilmore Girls and their SnowBjork?) You can be a feminist who skis or snow shoes, a feminist ice skater or roller derby gal. You can spend your days watching feminist television. And of course, the weather generally allows for plenty of protesting to occur.
THERE'S DIVERSITY (IN FOOD), BUT ALSO, A NEED FOR DIVERSITY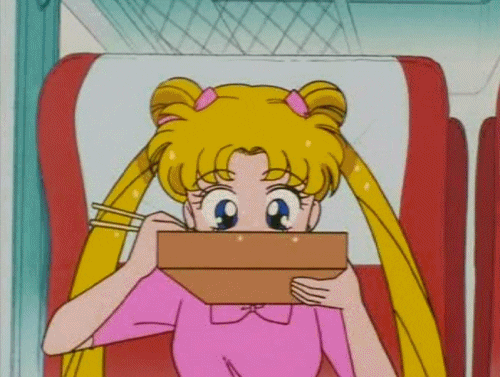 Denver is certainly not the most diverse city in America. 77.5% of residents are White, with only 11.1% Black, 4.5% Asian,  2.3% Native American, 0.2% Pacific Islander, and 8.2% identifying as "other" (so possibly mixed race individuals). Of all those, 31% identify as Latinx (which I suppose is an adjustment for me coming from an area that had a Latin population of 65%). Regardless, I especially encourage feminists of color to move here. How else can the city become more diverse unless we move into areas like these? Being such a progressive city (and state capitol), I think having more feminists of color would only help strengthen the messages of progressive Denverites.
All that said, there's a lot of diversity…when it comes to your meal options. Within my own neighborhood, I can easily find Indian, Japanese, Korean, American barbecue, a variety of pizza, a hot dog place, a couple taquerias, and more. More importantly, I'm not stuck with chain restaurants only. My old neighborhood of Homestead (a suburb of Miami-Dade) did have plenty of authentic Mexican grub, but everything else was Chili's, Applebee's, and the like. Not saying feminists don't enjoy the ol' Darden-owned chains, but part of being intersectional means supporting local biz, especially those owned by minorities. Speaking of local biz…
LOCAL BUSINESSES IN DENVER ARE PLENTIFUL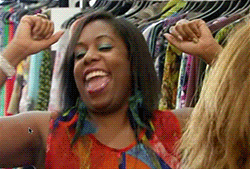 At least in my area of Capitol Hill, it's actually more difficult to get to a Target or Wal-Mart than it is to find a small mom or pop shop selling specialized goods. A quick search of my neighborhood links me to hat shops, consignment shops, a costume store, sporting good stores, tailors, laundromats, coffee shops, yoga studios, and more. Chains have their place in things, but it's great to be able to support so many local small businesses as well.
CANNABIS IS A NON-ISSUE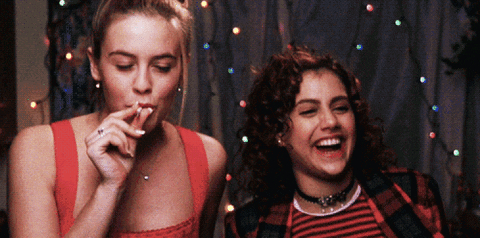 Many feminists recognize the importance of cannabis legalization. For example, many women are at the forefront of the fight to decrim and legalize both medical and recreational cannabis. And many feminists also recognize the effects cannabis' current schedule 1 status has had on aiding the racist prison industrial complex.
There are also many cannabis products that now cater specifically to the experiences of vagina-and-uterus-having persons, like Foria, who have created a "weed tampon" that helps reduce menstrual cramps as well as a "canna-lube" that seriously enhances women's pleasure (I'll be writing up a review on this shortly). And some could argue that inhaling or ingesting cannabis also helps with a bevy of other frequently female-centric ailments, like anxiety, depression, and chronic pain.
Colorado is one of the only places in this country (and actually, in the world) where cannabis is not only decriminalized but 100% legal on a recreational level. This means that while one can choose to use cannabis for medicinal reasons by speaking with a doctor knowledgeable in cannabis use, they are also free to circumvent the middle man and purchase the products they already know help their minds and bodies.
On a side note: Now that I've lived here for a number of months, I can say that honestly most if not all folks here are being responsible cannabis users. I'm pretty sure I've spotted and smelled more folks smoking pot in public in Miami and NYC than I have while I've been here. I've never had any issues inside any of the rec stores I've visited. And in general, it really seems like a non-issue. This is not Reefer Madness. I'm not having "crazy pot heads" wave joints in my face while laughing maniacally. If anything, most folks here seem pretty relaxed and laid back in general, and perhaps at least some small part of that has to do with the lax laws on cannabis.
Have you recently moved to Denver? What are some of the reasons that drew you in to the Mile-High City?
(http://www.prisblossom.com/7-reasons-feminists-should-move-to-denver/)